Interested in what is the meaning of our company name KiWaho?

It is well known that there is no a single vocabulary or word to stand for a very common electricity energy measurement unit: kilowatt-hour. Although there is acronym KWH for it, however you have to inconveniently pronounce the three letters K/W/H or the original every word.

Why not coin a new word for it? "Kiwaho" is a very good choice. Inside the new word "kiwaho", "ki" is extracted from "kilo", "wa" from "watt", "ho" from "hour". It is melodically pronounceable. The pronunciation of "ki" is same as first syllable in "kilo", "wa" as "watt", but "ho" as "hoe".

Here is the link of definition in dictionary KiWaHo == KiloWatt Hour.

The name KiWaHo and logo clearly state our business focus is at the development of all kinds of green energy. The shining logo is designed by the founder Mr. Yanming Wei.
As a private hi-tech R&D laboratory, our scientists are working more harder than those peers in government laboratories who are highly paid by taxpayers, because we have to fight for shortage of funds or resources, and be prodded by risk awareness of venture for surviving in free market. Therefore, please patronize our services and intelligence properties, and help us prosper with your enthusiastic support. In return, we will try our best to promote job opportunities & economic growth in the generous patron's community or country by applying our technologies. Thank you!
Our business scope:
* Proprietary intelligent properties: creating, transferring, licensing, supporting, improving, consulting, …
* Front-End Engineering Design, FEED studies for clients planning state-of-art clean-tech energy projects;
* Think-tanking for governments on science & technology envisioned energy & ecology tactics & strategy.
From the day one, we have committed to be non-exhaustible headspring of innovations, fast pacing on and on!
Kiwaho is a Canada nationwide company headquartered temporarily in suburban of capital city Ottawa, but if hopeless to survive locally, then willingly re-root or re-headquarter for more nutritious "soil" to anywhere any country, e.g. the Great Again USA, exclude North Korea or Iran, provided a smarter strategic individual or company or government investor sincerely & warmheartedly invites us.
Corporation number: 852516-1                 Business number: 809297047RC0001  
DUNS: 203411665                                                  NATO CAGE code (NCAGE): L0E80 
                                                                              <![if !word & !ppt & !excel & !vml]>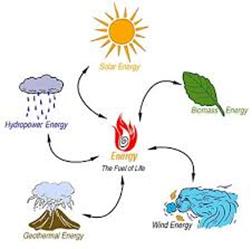 <![endif]>

We are enlightened by the Great Nature

Philosophically thinking, photons can be regarded as the basic "tax" levied by the Great Nature for cosmic welfare, it comes from energy gain of every atom's electron shell activity, so as to further cast light rays from numerous photons, because in His universal love, everywhere is created equal and should deserve of opportunity of illumination.

Without such generous and abundant basic "tax", our human beings have to live in dark world forever, even can not survive.

In addition, neutrinos can be regarded as the luxury "tax" or nuclear "tax", and the rate is about 40%.

A reasonable proportion must be deducted from the released energy of every beta decay in form of any distance reachable neutrino, so as to expand cosmic, to roast planets by rotation and revolution, and to provide accessible Promethean nuclear igniter anywhere anytime for energy production at convenient disposal.

That is why we are being "bombarded" by abundant free neutrinos supply from the nuclear fusion powered Sun and all stars, plus comic background relic.

Thanks for giving of the Great Nature!

Support our mission at startup stage!

No start-up company rises up easy, so do we.

If thou or thy entity hath surplus disposable fund, why not to follow the goodwill of the Great Nature? We do need financial support to deeply explore all possible clean nuclear energy & renewable energy for humankind future, but our current deplorable status quo is not viable if proper financing not done, despite of bearing ambition to make America great again and drive world civilization great breakthrough! As a quid pro quo, due credits and returns will be earmarked for thy generous formal investment or random contributions in hilarious celebration of the final great successes.

Small donation also welcome, even snack-size. Receiving Paypal account: donate@kiwaho.com.

Great achievers never stiffly follow doctrine. For example, textbooks assert that nuclear decay rate is invariable, however, science discovery and technology innovation are always advancing, therefore "Do not let anyone tell you it cannot be done", the president Trump's voice is still resounding.

Thanks for Donald Trump's resplendent philosophic gedanken and renewal call of American spirit to encourage us continuing this new energy research great mission even sometime in unblessed & unfunded condition, otherwise we have never any chance to approach success so closely until now.

<![if !vml]>