Application number in USPTO: US 14/564,711
The Lord has been working hard to cook our earth by the Sun, and then scattering huge energy to everywhere. Until now, it disappoints the Lord so much that mankind still not yet knows how to fetch the omnipresent energy instead to dig fossil fuel that is the cause of current terrible pollution.
Atmosphere contains huge vapor latent energy. This set of inventions discloses a method to scavenge the said latent heat and distribute it to heat demanding space, or for power generation. The condensed water can be collected for living, such that makes special sense for desert or marine zone. It is well known that a cup of hot coffee sitting on glass table can produce water droplets underneath bottom cavity. This invention is mimicking the said hot coffee phenomenon. Different embodied apparatuses are depicted: one is totally a free energy version with special hydrophobic IR reflection coating design, the other one needs minor energy to wipe away the condensed water in a pulse mode. All embodiments must have a starting process or say starter to warm up working fluid in a partially insulated container by whatever heater. The profound affect will be really epic revolutionary in history.
<![if !word & !ppt & !excel & !vml]>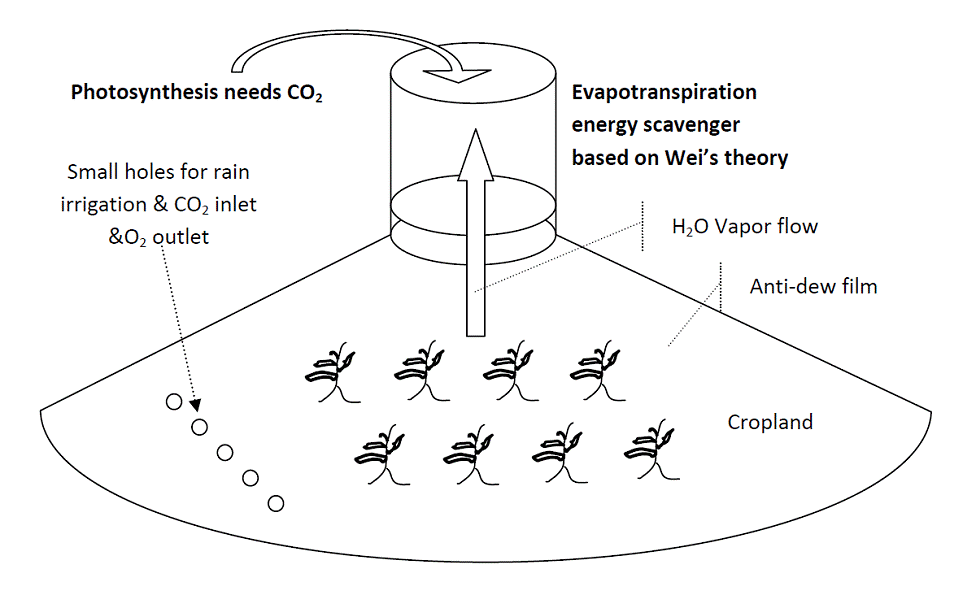 <![endif]>

<![if !vml]>